Prof. Bazeyo continues to mentor and guide the Mak-RIF and GAMSU Teams
The morning of September 1st, 2022, saw Prof. William Bazeyo, former Chairperson Makerere University Research and Innovations Fund (Mak-RIF) visit Mak-RIF and the Grants Administration and Support Unit (GAMSU) at Makerere University Main Campus. 
Prof. Bazeyo started by paying a courtesy call to the current Mak-RIF Chairperson, Prof. Fred Masagazi Masaazi in his office before he moved through all the other offices encouraging staff to work even harder to realize the Mak-RIF Objective.  Prof. Bazeyo re-echoed his commitment to supporting both GAMSU and Mak-RIF. "Let us all join efforts to work together for the benefit of the communities in need, where we live and serve "Prof. Bazeyo said.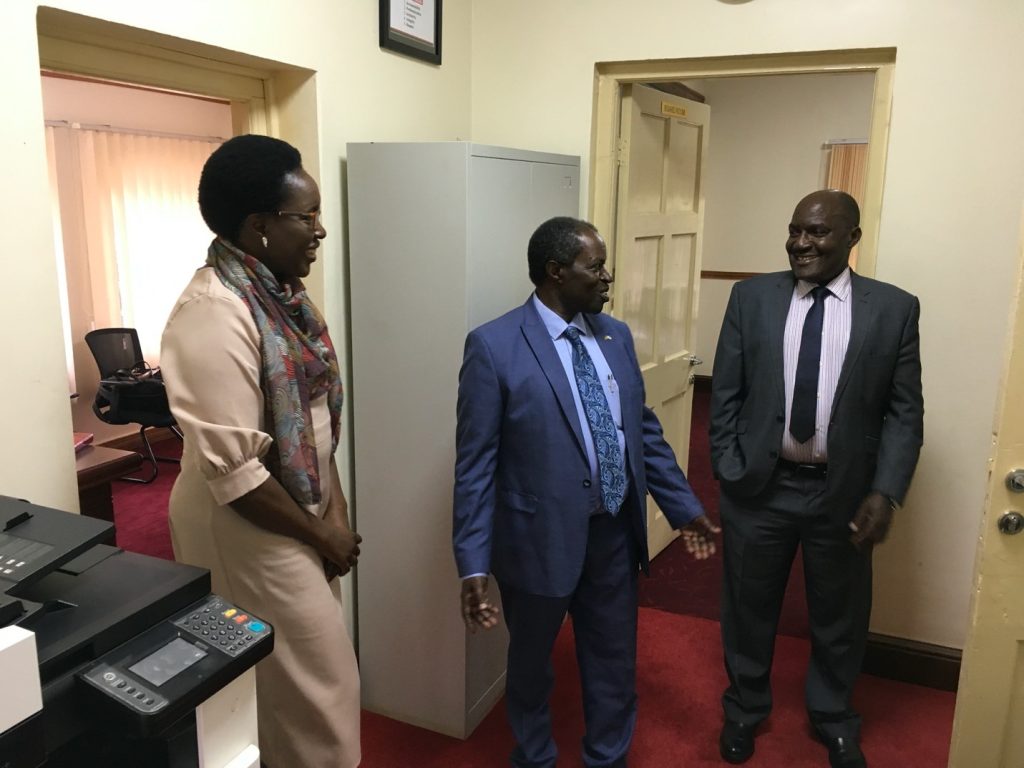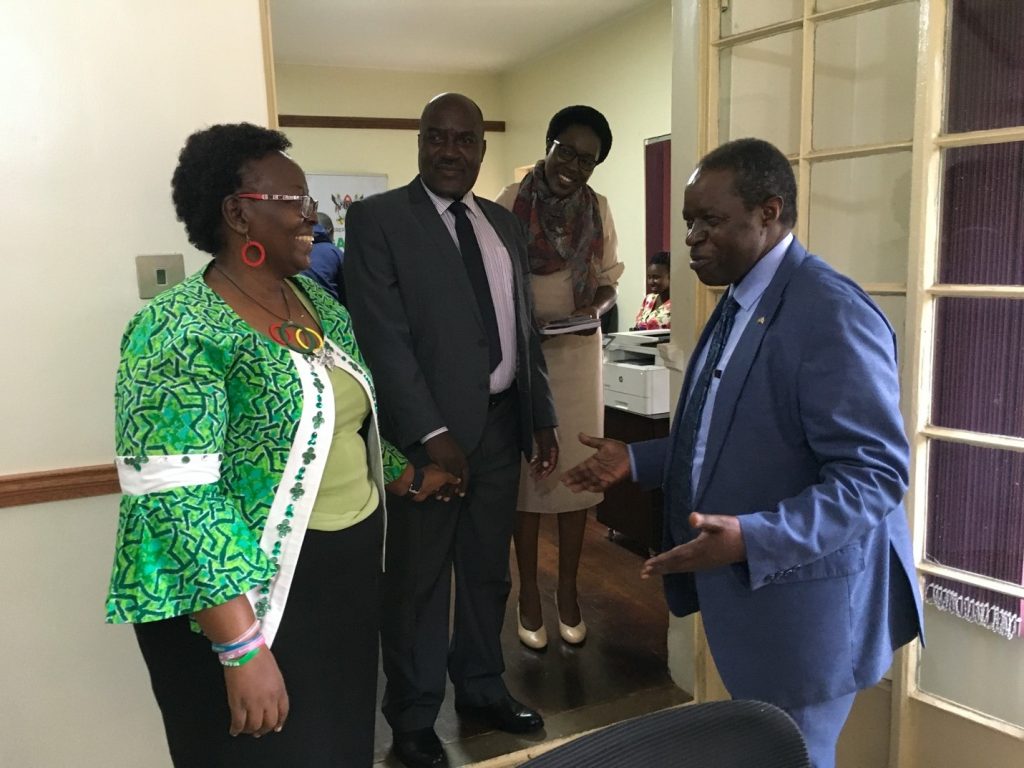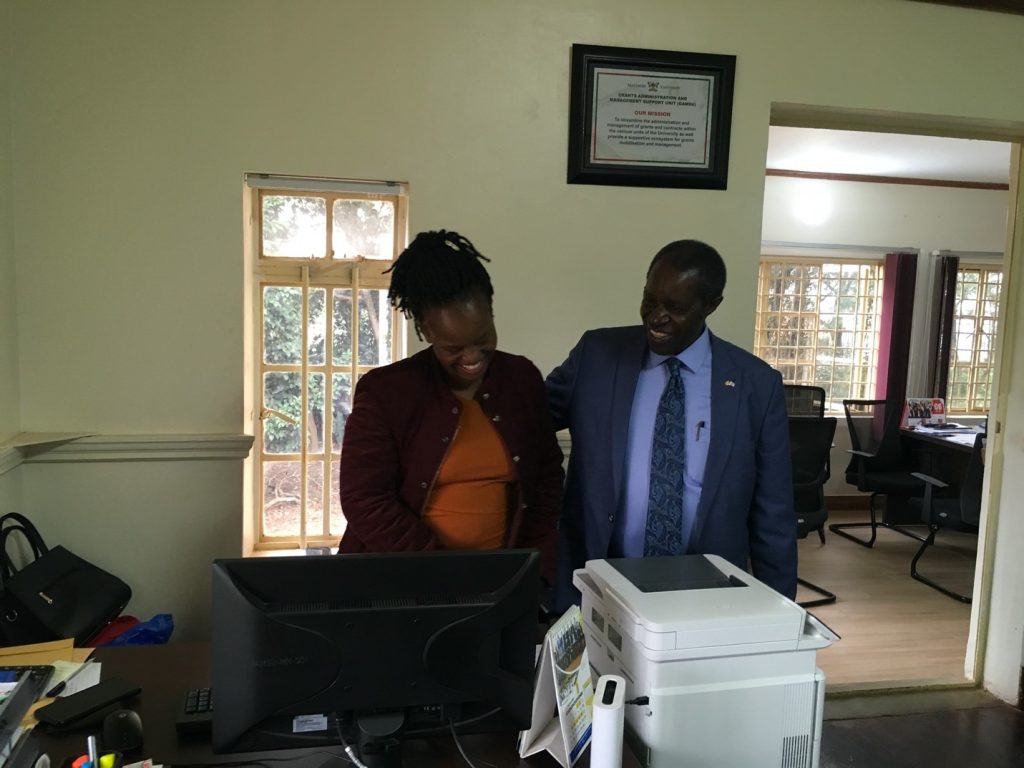 Prof. Fred Masagazi-Masaazi and Prof. Grace Bantebya, Head GAMSU together with all staff welcomed Prof. Bazeyo and thanked him for sparing time to engage with them. They all once again thanked Prof. Bazeyo for working hard to establish such initiatives like Mak-RIF and GAMSU at Makerere University and elsewhere. They too re-echoed their commitment to continuing upholding Prof. Bazeyo's slogan 'Be a Contribution' and working even harder to uphold what the communities' treasure most.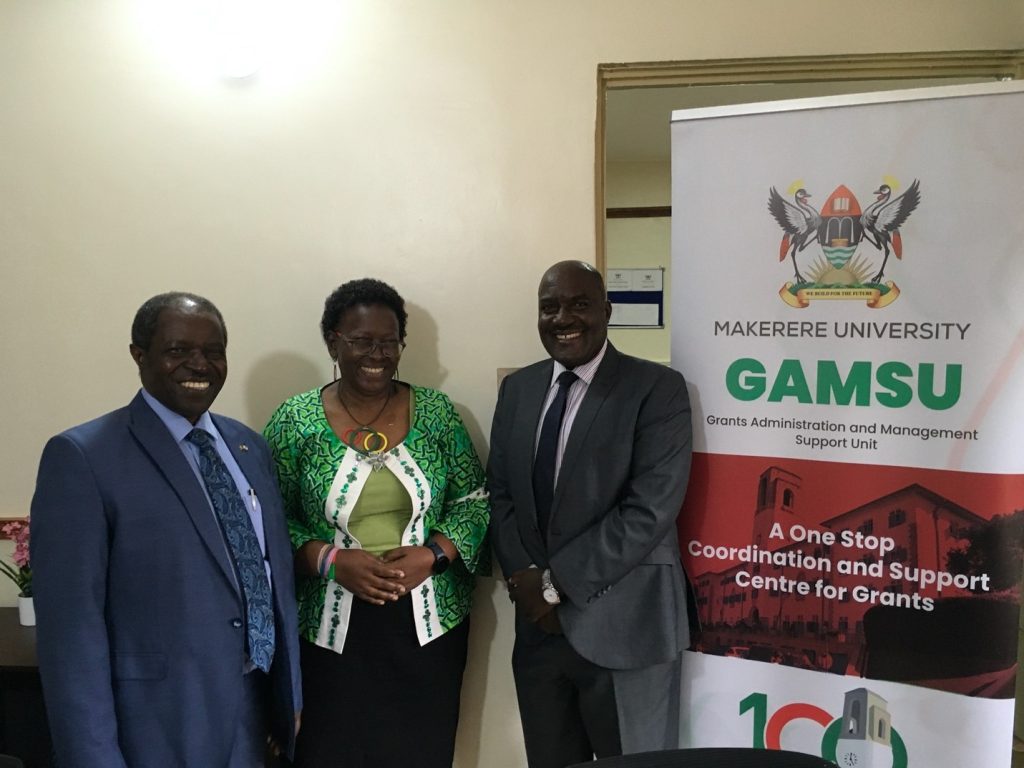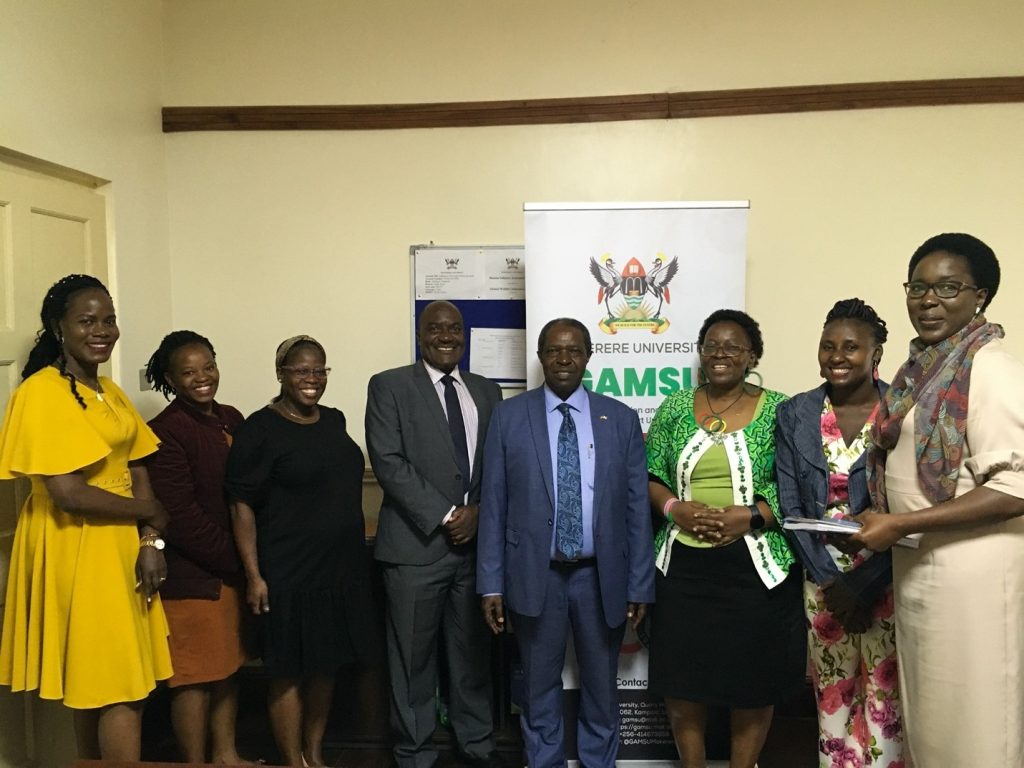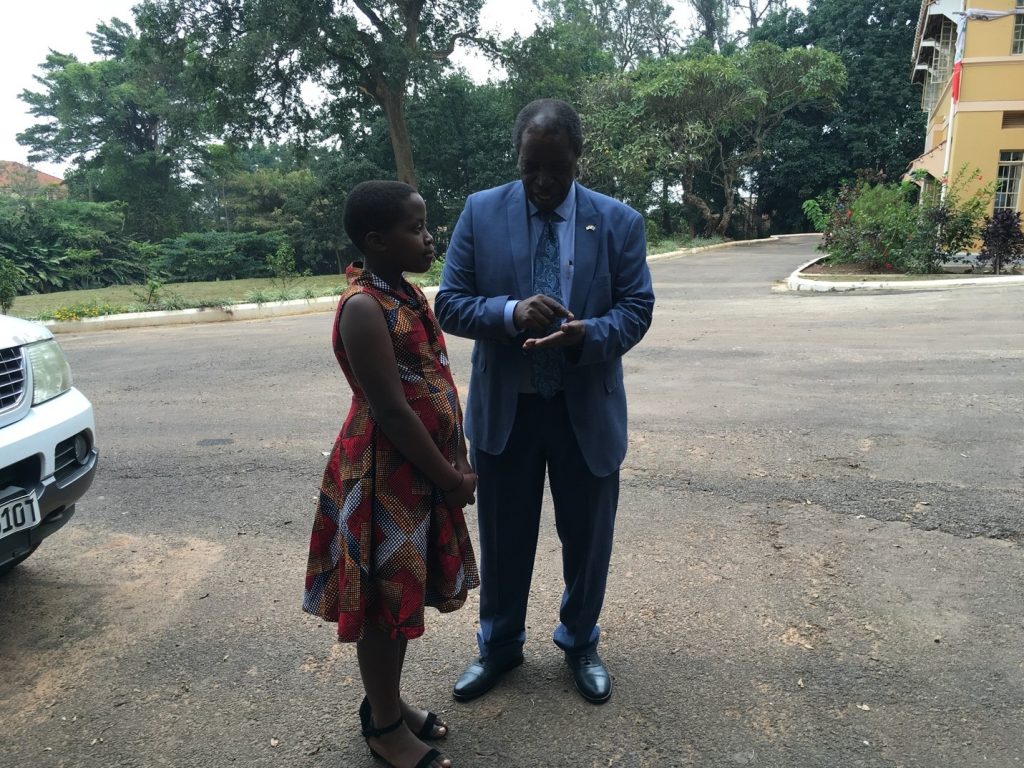 Photos shared on https://drive.google.com/drive/folders/1-bKeVigK_LLqLjZgBkkNfKqH9wbpDAl1