Consultative Engagement with Makerere University Principals and Deans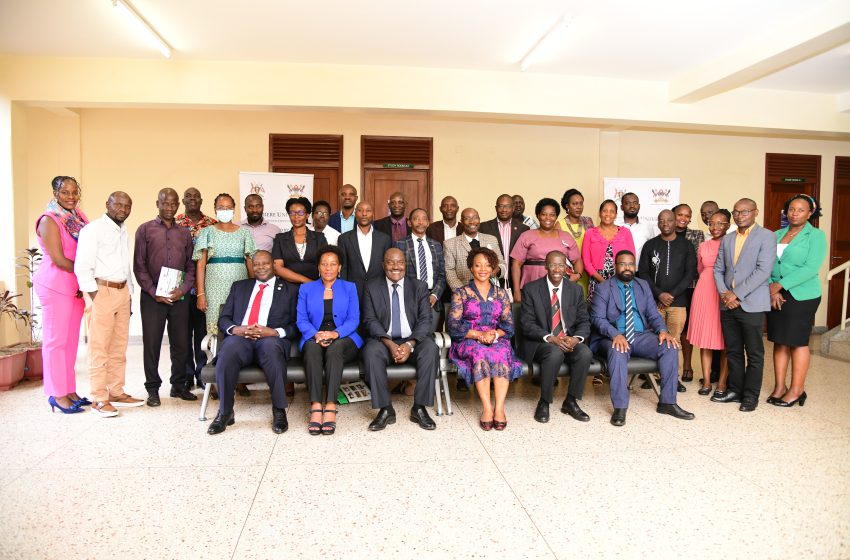 On Friday July 28th, 2023, part of the Makerere University Research and Innovations Fund (Mak-RIF) team under the leadership of Prof. Fred Masagazi Masaazi engaged Makerere University Principals and Deans. The aim of this engagement was to share with the Principals and Deans that the Mak-RIF team will be soon re engaging them to review the Mak-RIF Research Agenda which has been guiding operations at Mak-RIF for the last 4 years. It was also an opportunity for the Mak-RIF team to share achievements to-date.
"You were all invited to this meeting to inform them about what Mak-RIF is doing since many people may not know what is going on. There are many engagements that the Mak-RIF team has held including the one with the European Union. We have also engaged with Uganda's Parliamentarians, NGOs, development partners and all these engagements have so far been successful" Prof. Masagazi said.
Dr. Roy William Mayega before sharing Mak-RIF achievements said
"This is the first of its kind funding from the Government of the Republic of Uganda to Makerere University that is also aiming at contributing to Uganda's development efforts in addition to improving service delivery. In the past 4 Financial Years, Makerere University through Mak-RIF has received 105 billion Uganda Shillings towards supporting research and innovation".
To-date, in total, Mak-RIF has funded 1,028 multidisciplinary grants from 2,400 applications. The completion rate stands at 44.4%. It was also noted that Mak-RIF Operations are guided by 14 thematic areas and three of the top funded priority areas are Health, Agriculture and Education. The projects under these mentioned thematic areas are not directly from the respective colleges but rather, we have more researchers and innovators coming from different colleges to address these thematic areas.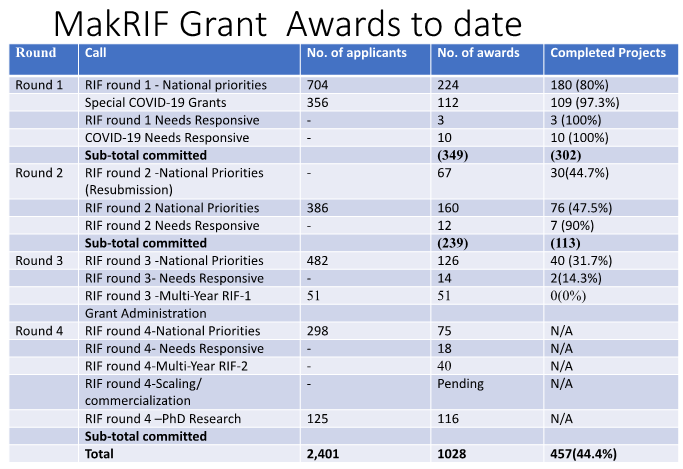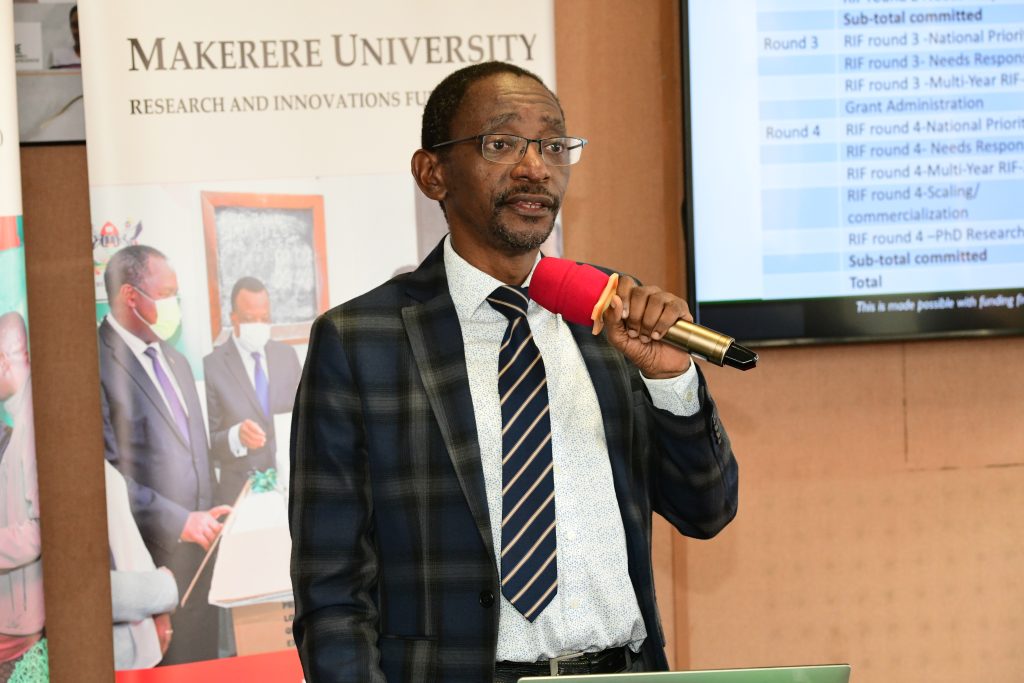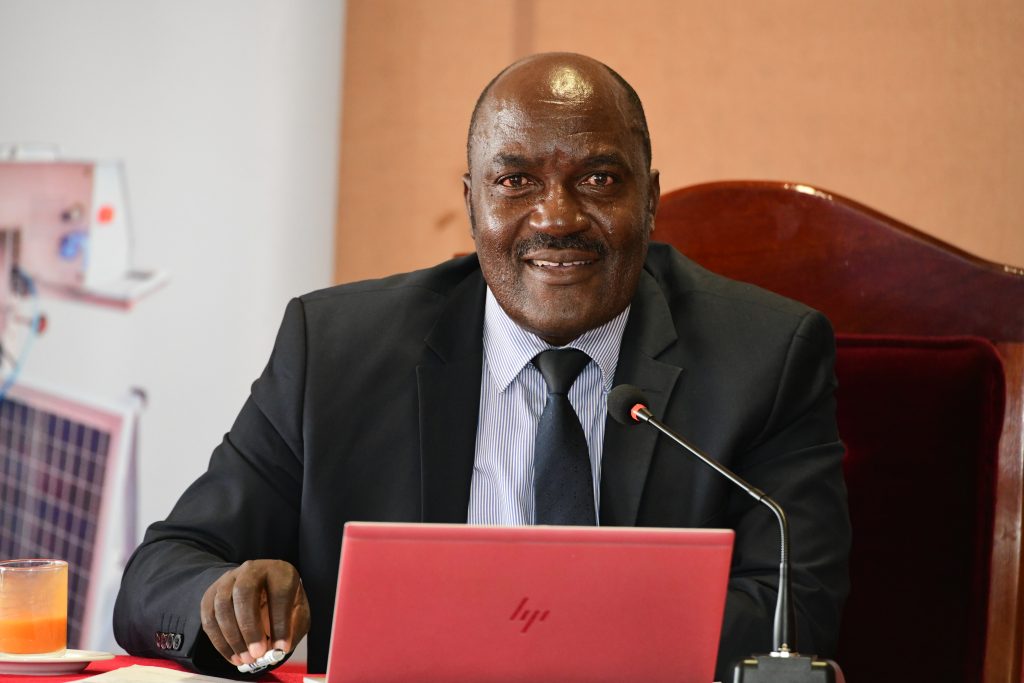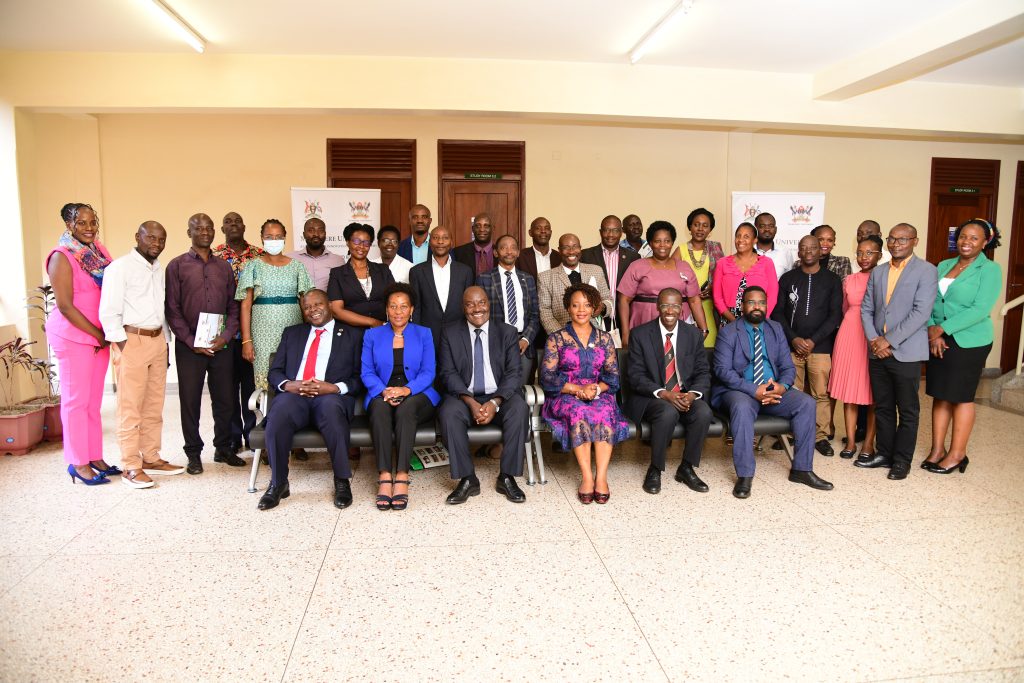 This was as at July 28, 2023
Mak-RIF additional achievements are shared on https://rif.mak.ac.ug/achievements/
By: Harriet Adong, Mak-RIF Communications Officer.