CoNAS Research Dissemination: Stochastic Model for Sustainable Fish Harvesting on L. Victoria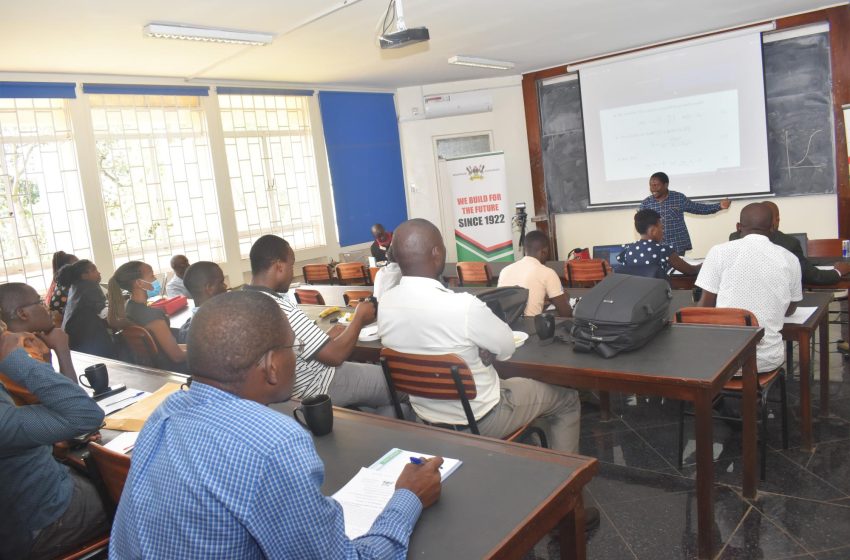 The research was funded by the Government of Uganda through the Makerere University Research and Innovations Fund (Mak-RIF)
Overview
The Lake Victoria Nile Perch (NP) fishery (fishing and post-harvest activities) is a significant contributor to the social and economic development of the Lake Victoria Fisheries Organization (LVFO) Partner States (Kenya, Tanzania and Uganda). The catch of NP has averaged 250,000 tonnes per annum for the last two decades. During the last decade, the fishery has faced serious problems of overcapitalisation and overfishing and high levels of non-compliance to regulations in the fishing and post-harvest sub-sectors. This has led to decreasing stock health resulting in an increased vulnerability of the resource base and suboptimal contribution of the fishery to the lake-side economies (EAC LVFO Nile Perch Fisheries Management Plan, 2015-2019). The challenges are not unique to Nile Perch.  The main challenge currently facing Lake Victoria is how to sustain the Nile perch and Nile tilapia and how to conserve and restore threatened fish species.
Research project
In August 2021, researchers from the College of Natural Sciences (CoNAS) won a grant in Round 3 of the Makerere University Research and Innovations Fund (Mak-RIF) to investigate the optimal fish harvest problem for Nile Tilapia and Nile Perch in Lake Victoria. Under a project titled; "Stochastic Model for Sustainable Harvesting of Nile Tilapia (Oreochromis niloticus) and Nile Perch (Lates niloticus) Fish Populations on Lake Victoria for Optimal Financial Returns and Monitoring", the research team aimed to formulate a stochastic model for harvesting Nile tilapia and Nile perch fish species on the Uganda waters of Lake Victoria that will ensure sustainability and optimal returns from the harvest. The project was led by Prof. Juma Kasozi from the Department of Mathematics. Other members included, Prof. Betty K. Nannyonga, Prof. John Mango, Dr Juliet Nattabi Kigongo, Dr Fred Mayambala, and Ms. Stella Mbabazi from the Ministry of Agriculture, Animal Industry and Fisheries (MAAIF).
Research dissemination seminar
On 14th September 2022, the project team disseminated the research findings to stakeholders in the fisheries industry. The blended (physical and virtual) dissemination event was attended by Makerere University staff and representatives from the Ministry of Agriculture, Animal Industry and Fisheries (MAAIF), the National Fisheries Resources Research Institute (NaFIRRI), Responsible Fisheries Business Chains Project – GIZ, Uganda Fish Processors and Exporters Association, District Fisheries Officers, Busitema University, Kabale University, Gulu University and Mbarara University of Science and Technology. It was graced by Prof. Livingstone Luboobi, former Vice Chancellor, Makerere University, currently a visiting Professor of Biomathematics at the Institute of Mathematical Sciences, Strathmore University, Kenya.
Addressing the participants, Prof. Kasozi appreciated the Government of Uganda and Makerere University Management for the support that has tremendously boosted research into national development challenges.  
Since 2019, the Government of Uganda through Mak-RIF has supported over 750 research projects worth UGX90 billion.
Compiled by Hasifa Kabejja, Principal Communication Officer, CoNAS