Mak-RIF COVID-19 response: CHUSS researchers call for reconstruction of masculinities as a measure to curb GBV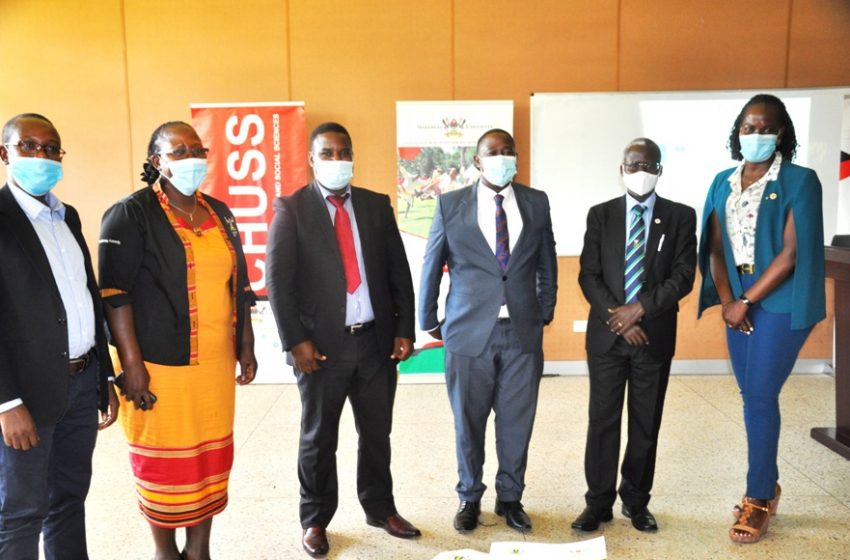 A study carried out by Dr Josephine Ahikire and Dr Amon Mwiine from the College of Humanities and Social Sciences (CHUSS), Makerere University, to establish the impact of COVID-19 and the associated control and preventive measures on men's behavior attributed the spike in cases of violence to economic pressures exerted on families as a result of the lockdown. The research, premised on popular media reports in relation to COVID-19, qualitative interview conversations and an online survey, set out to identify pathways for forging positive masculinities to foster violence free homes and positive health lifestyles amongst men and women. It was supported by the Government of Uganda through the Makerere Research and Innovations Fund (RIF).
In their report titled "Men and Domestic Violence: Changing Masculinities for Effective COVID-19 Social Response in Uganda", the researchers noted that men's struggle to stay home and to provide for their families amidst financial difficulties increased tension in many homes. According to the researchers, men were often ridiculed for failing to provide for their families, a factor that triggered domestic violence. According to Police reports, there was a significant surge in gender based violence cases in the first month of the lockdown, with an estimated 3,280 cases reported between 30th March and 28th April, 2020.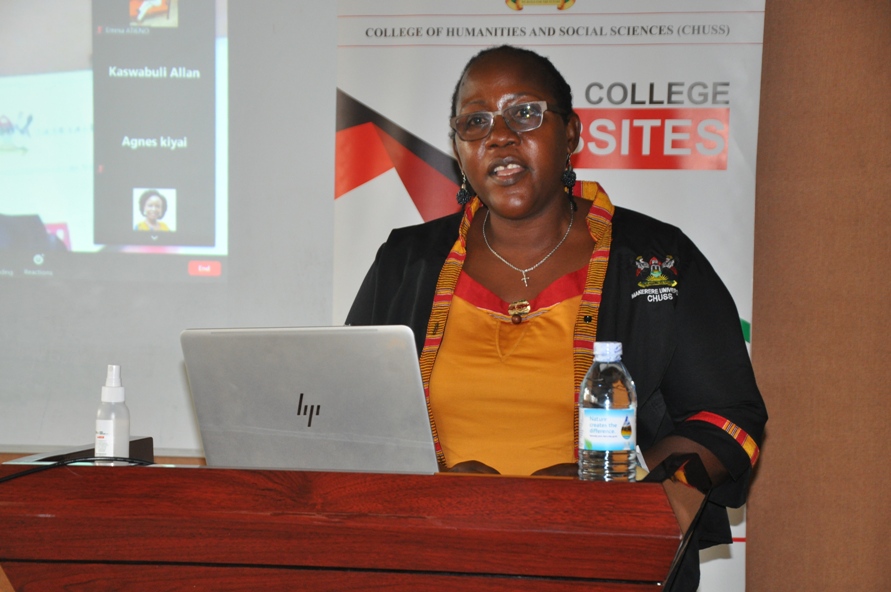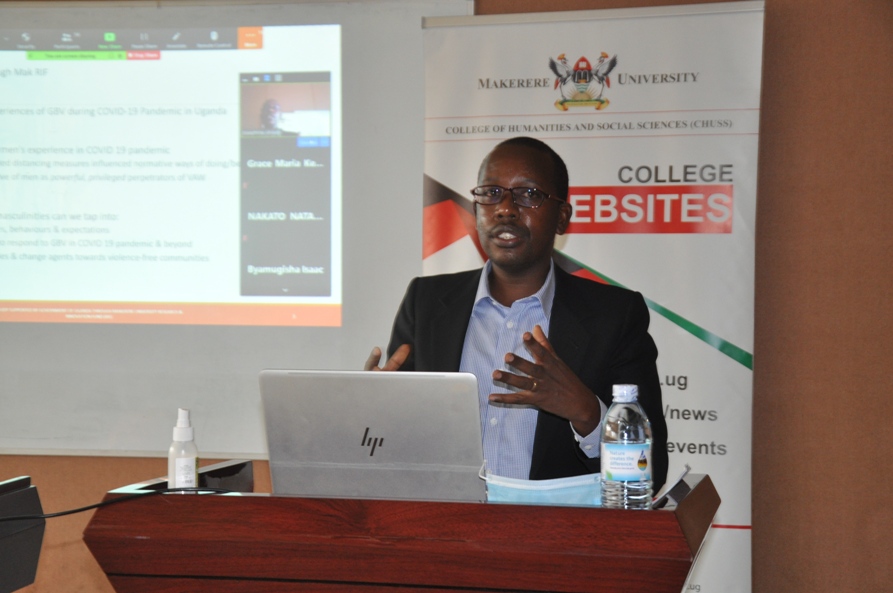 Disseminating their research findings at Makerere University on 2nd October 2020, the researchers noted that besides the tensions, the lockdown set in moments of newness in masculine roles, relationships, and social expectations – which could be tapped into to nurture new masculine values, rules, and expectations, and influence future progressive constructions of masculinities and femininities. During the lockdown, men were reported to enter into roles, spaces and relations previously perceived as feminine. These included cooking, child nurturing, and domestic care work. The researchers suggest that gender change agents can tap into these changes to inscribe new narratives on progressive masculinities.
According to the Principal Investigator, Dr. Josephine Ahikire, the idealized forms of male behavior should be disentangled to nurture progressive lifestyles. "Men should be supported to remain comfortable even in situations when they are unable to provide for their families. They should not lose a sense of themselves when money and power are cut off. Men should be engaged as change agents and as beneficiaries rather than instruments to deliver gender equality and gender justice," she explained, adding that men should be empowered to live freely even in the most challenging situations.
In a bid to minimize gender-based violence, the researchers point out the need to deal with all cultural forms of disempowerment of men and women by promoting long term social valuing of men and women's behaviors and practices.  They also call for the facilitation of a continuous research agenda on the construction of masculinities, masculine diversities, and possibilities for change.
In his remarks, Dr. Robert Wamala, Member of the RIF Grant Management Committee, appreciated the researchers for their contribution towards addressing the national development challenges. He thanked the Government of Uganda for the support of research and other training programs at Makerere University.
In 2019, Makerere University received funding worth UGX30 billion from the Government of Uganda to support high impact Research and Innovations that inform National Development Priorities. The objective of the Research and Innovations Fund (RIF) is to increase the local generation of translatable research and scalable innovations that address key gaps required to drive Uganda's development agenda.
The blended dissemination session was moderated by Mr. Solomon Serwanjja, Senior Investigative Journalist and News Anchor at NBS, and Dr. William Tayeebwa, the outgoing Head, Department of Journalism and Communication.