Mak-RIF at the 13th Blended National Council Higher Education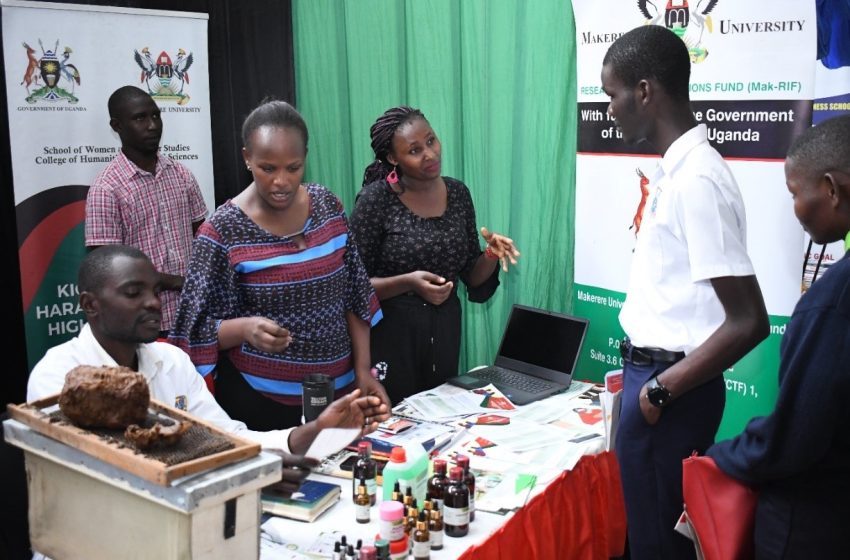 Makerere University, Makerere University Department of the Academic Registrar and Makerere University Research and Innovations Fund (Mak-RIF) together joined the National Council for Higher Education (NCHE) https://unche.or.ug/ Exhibition at Uganda Manufacturers Association in Lugogo, Kampala Uganda. The 13th Higher Education Exhibition was both Virtual and Physical to widen the reach to the entire nation and globe. The Physical venue was Lugogo Showground in Kampala from September 22nd to 24th, 2022. Details are shared on https://unche.or.ug/the-13th-blended-higher-education-exhibition. The Exhibition target audience included: students, none students, teaching officials, the private sector, NGO officials, donors, government officials, the business community and media fraternity. This Exhibition brought together relevant stakeholders to showcase the responses to the challenges faced by Higher Education Institutions, with special attention to the global disruption created by the COVID-19. This is built on the notion of the relevance of Higher Education Institutions in making contribution to the advancement and development of societies.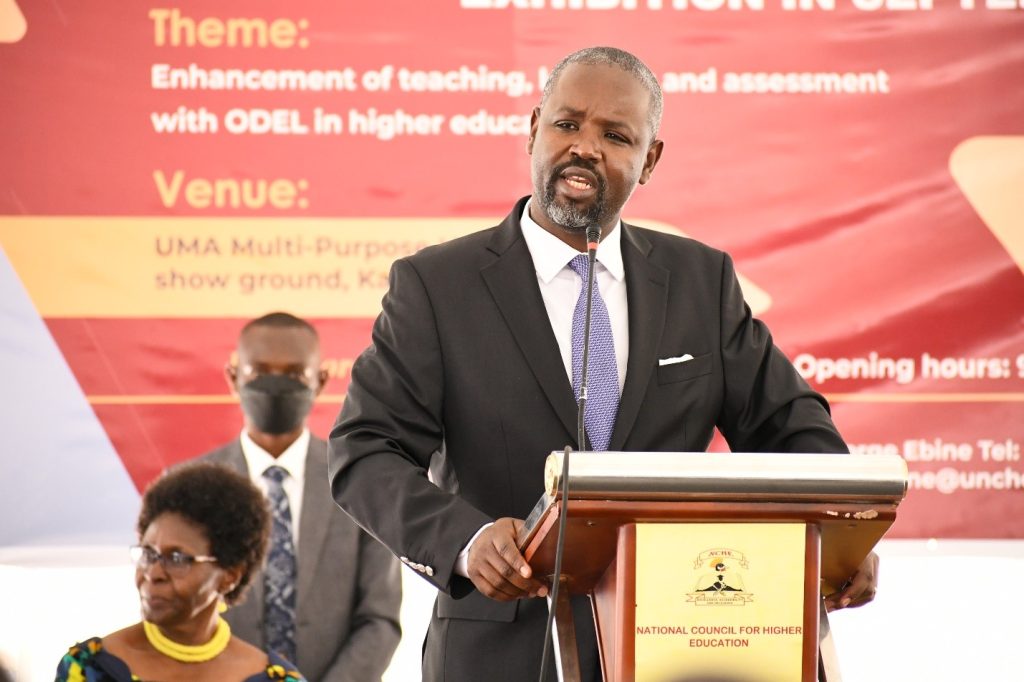 The Deputy Speaker Right Honorable. Thomas Tayebwa noted and appreciated Makerere University for its tremendous contribution to Research and Innovations through the funds that were appropriated to the institution through the Research and Innovations Fund. He encouraged all Universities present to follow the footsteps on Makerere University through prioritizing research and innovations in all the institutions of higher learning.
Mak-RIF exhibited the following projects.
Essential oil crops commercialization for sustainable Public health products development and rational promotion by Dr. Savina Asiimwe

The Solar Powered Recyclable Water Hand washing Facility (Eco-Wash) by Dr. Wilberforce Olupot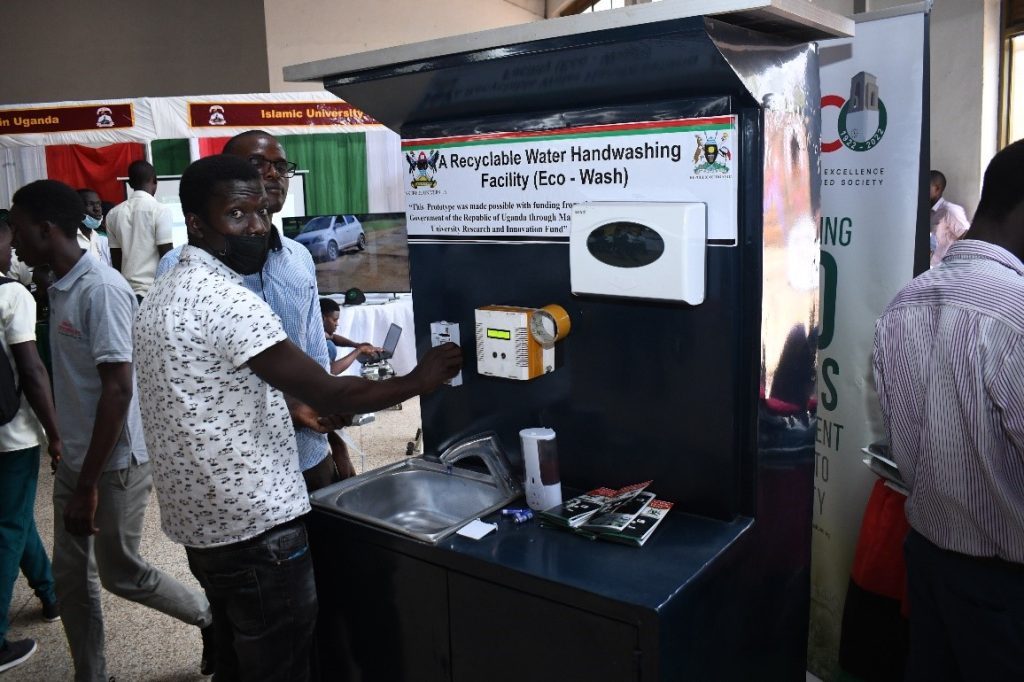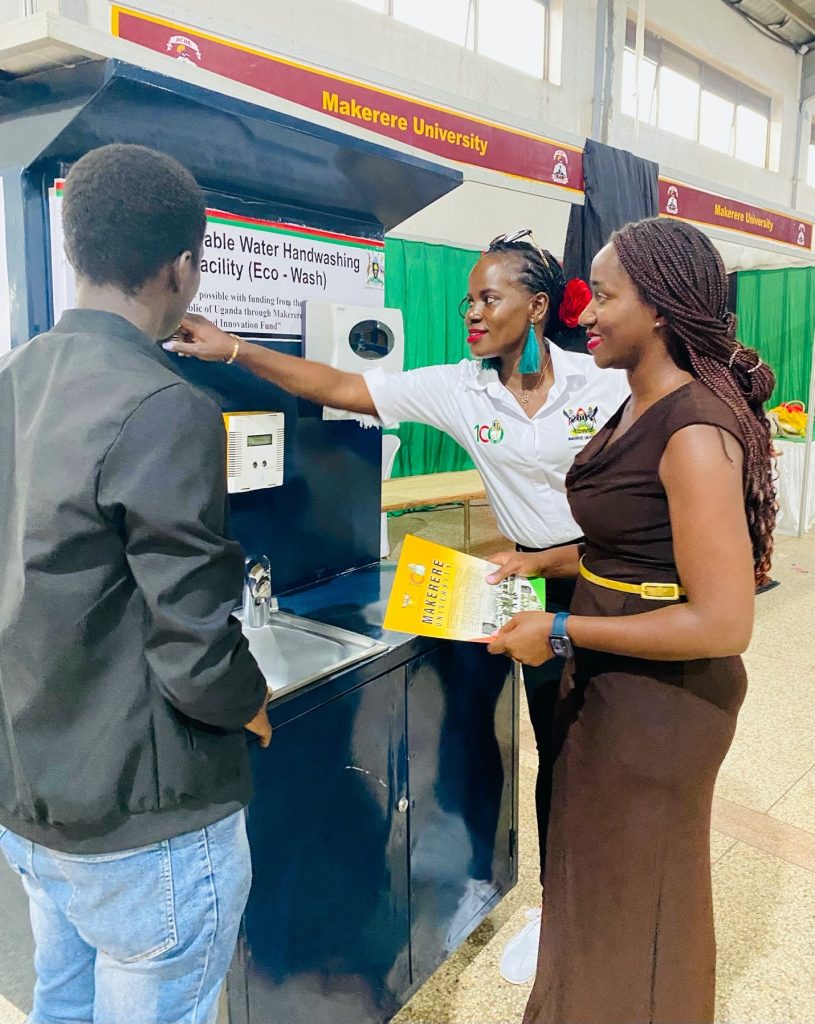 Kicking Sexual Harassment from Institutions of learning (KISH) Project by Prof. Grace Bantebya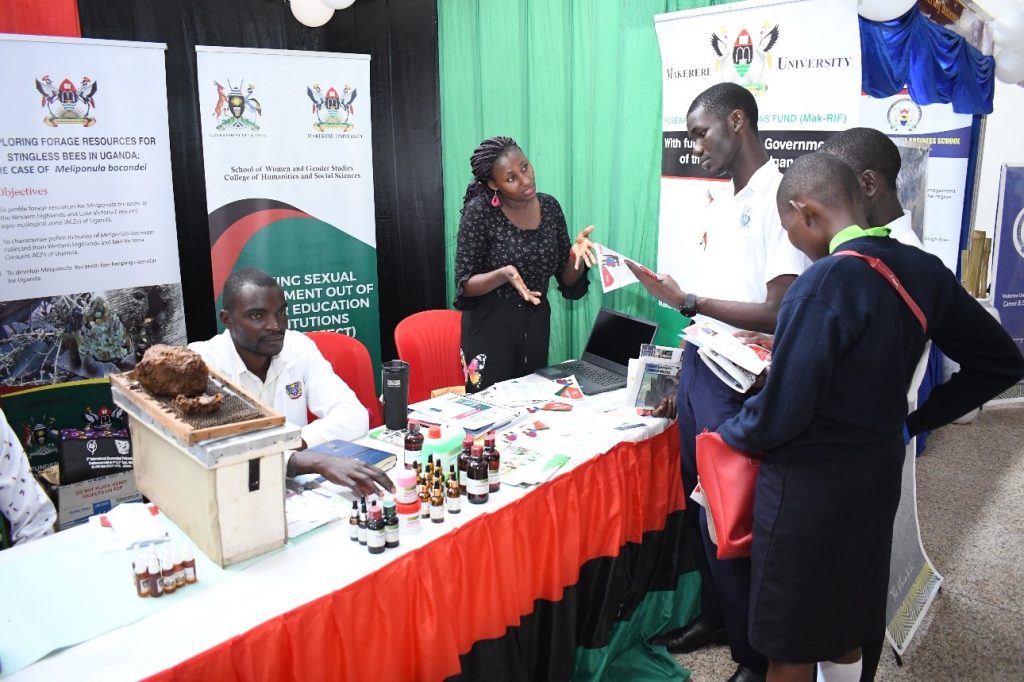 Exploring Stingless Bee Products for Nutritional and Medicinal Values in Uganda (bee-nutri-medicine Project) by Dr. Moses Chemurot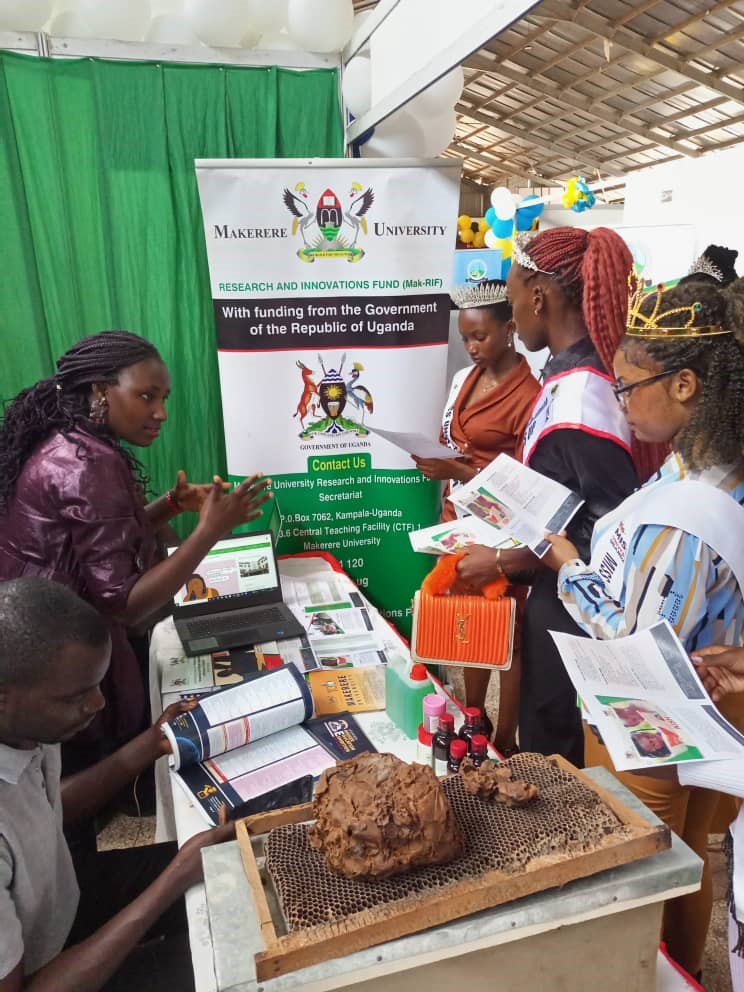 The EpiTent – a tent that breathes manufactured as portable hospital units and workspace alternative by Prof. William Bazeyo. Recent installation at Uganda Cancer Institute as a portable hospital unit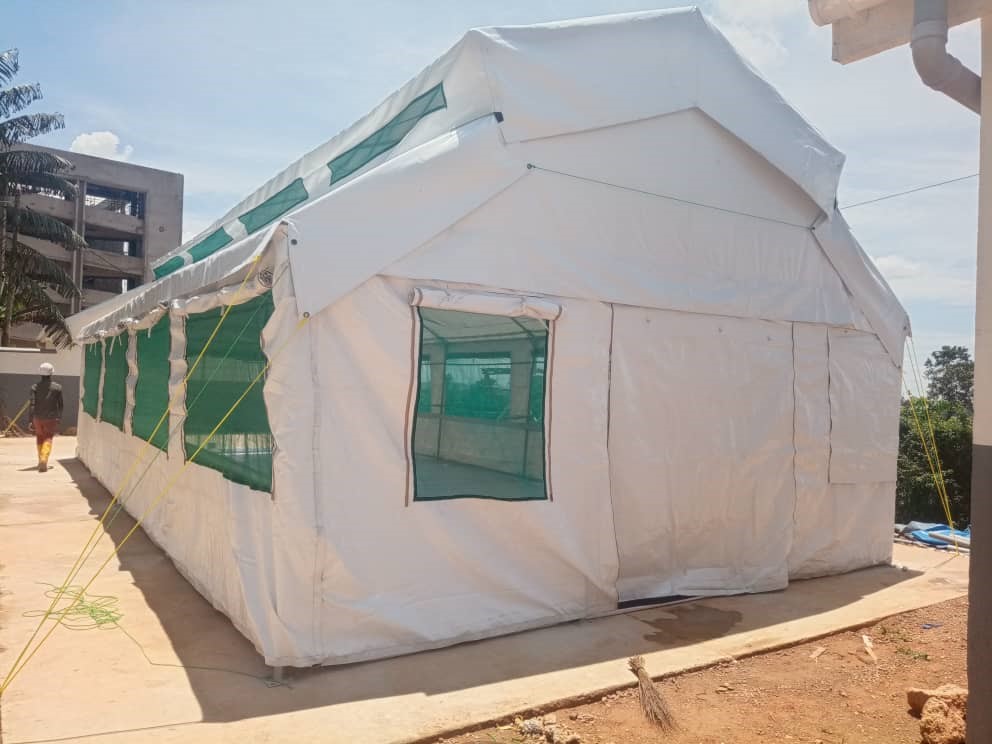 Details about these projects are shared on https://rif.mak.ac.ug/ and www.ranlab.org
More shared on https://twitter.com/RIFMakerere/status/1573826949180493827
Compiled by: Harriet Adong, Communications Officer at Mak-RIF and Grace Ruto, Engagement Officer at Mak-RIF.